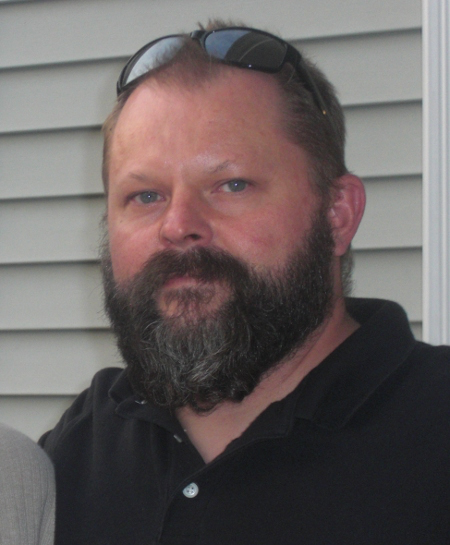 Lars Sorensen
Ph.D. student
Learning, Cognition, Instruction & Development
Contact
Research Interests

game-based learning, computer science education, epistemic cognition

Educational Background

BS Computer Science, St. Johns University, 1996;  Ed.M. Educational Psychology, Rutgers Graduate School of Education, 2011

Research Statement

Lars's research interests include game-based education and computer science education.  His interest in game-based education is approached through the lens of epistemic cognition (EC).  Sources of knowledge often include knowledge from experience, from authority, knowledge derived from reasoning, etc.  By exploring a broader range of knowledge sources EC scholars can examine non-traditional sources of knowledge like cinema, literature, art, and gaming.  Are there ways in which these sources act in a qualitatively different way than the more traditional sources of knowledge?  Do they lend themselves to processes that produce knowledge?  Are these processes reliable under all circumstances?  Only some?  If so when?  Lars explores gaming as a non-traditional source of knowledge and seeks reliable processes that leads to this knowledge. He works as a member of the GSE's Educational Epistemology research group.

In the CS education realm Lars is the head of Student Computing for the Laboratory of Computer Science Research at Rutgers University.  At LCSR he does research on Computer Science Education topics and manages the CAVE, a collaborative instructional computer lab he built for the Rutgers Computer Science Department in 2010.  He is a founding member of CSERG, the Computer Science Education Research Group at Rutgers University, where research and outreach efforts work to improve Computer Science education at the high school, undergraduate and graduate levels.  Lars organized and ran CSUGS, the Computer Science Unofficial Gaming Seminar that led to the creation of COGS, the Creation of Games Society at Rutgers University, of which he is a proud member.  Lars is a member of the Central New Jersey CSTA chapter, where he acts as Rutgers University's CSTA Liaison.  Lars also works with the Rutgers Computer Science Cognition group and RUBIC, Rutgers University Brain Imaging Center on research examining what the brain does when programmers consider code.