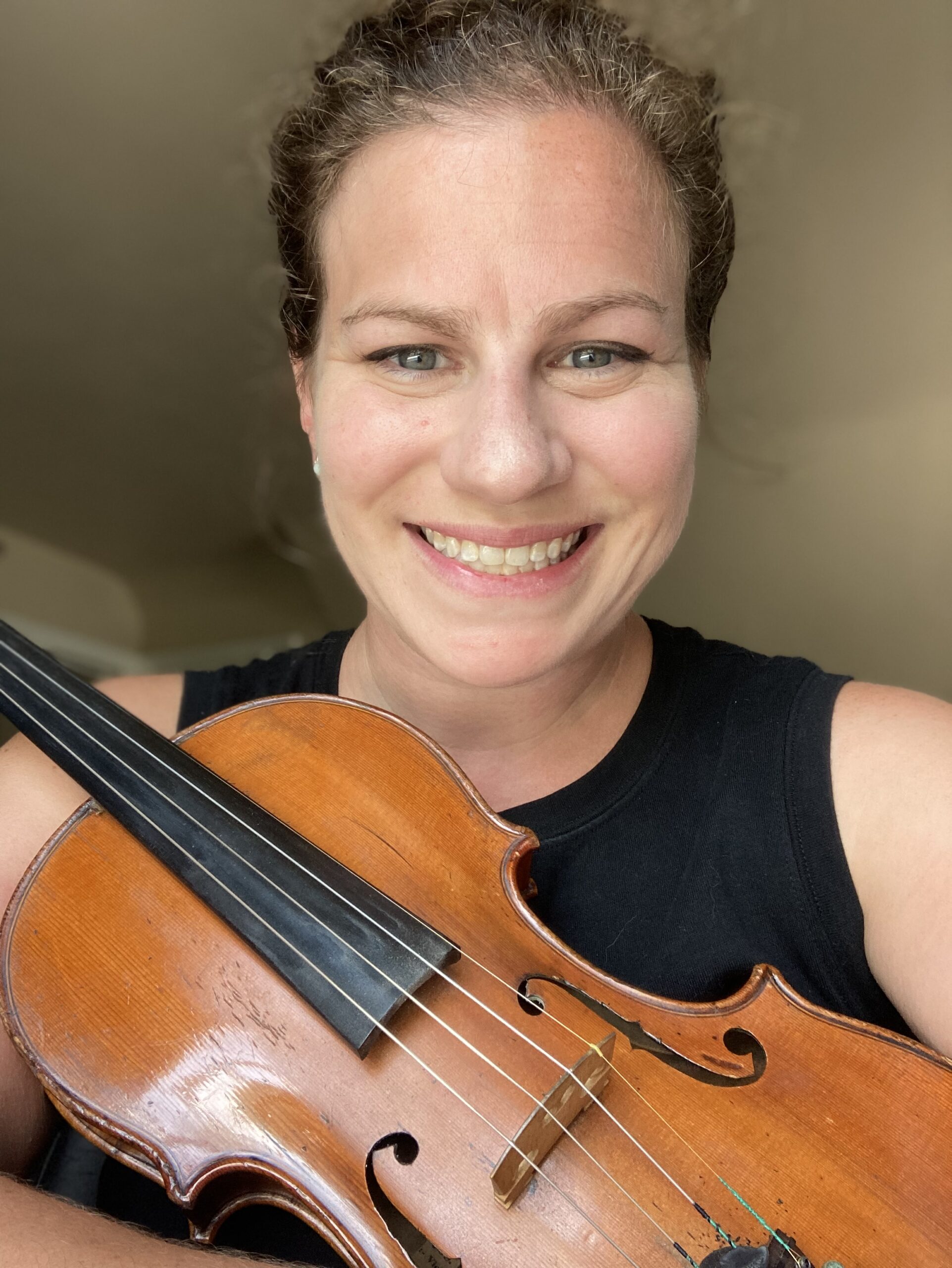 Larisa Skinner
Ed.D. student
Education, Culture, and Society
Contact
Research Interests

I am documenting the experiences of New Jersey urban music educators and students as they experienced virtual learning due to the pandemic. Through interviews and surveys, I am exploring the pedagogical changes of music practice, how students in urban schools were impacted by the new educational context, and how their experiences could demonstrate changes in the future of music education.

Biography

Larisa Skinner teaches strings at the Passaic Gifted and Talented Academy in Passaic, NJ. She has taught in Thailand, China, Hong Kong, and Madison, NJ. She holds a Bachelor's and Master's degree from Montclair State University in Music Education and is almost done with her Ed.D in Education. Skinner is passionate about urban music education, traveling, and social justice. Through teaching music, she hopes to provide amazing, life-changing opportunities for her students.

Hobbies: I love playing with my church's worship team, trying out new restaurants, taking my dog on walks, reading on the beach, and going on adventures with my 5 year old son!

Home Life: I have a 5 year old son and have been married to my wonderful husband for 10 years! I have a loud and lovable beagle named Mocha and a mischievous but sweet cat named George.

Why the GSE?

I wanted to study urban education and systemic inequities within school systems. This program dove in depth into topics about racial and socioeconomic impacts on education. I was given the opportunity to take elective courses that tied my interests in music education with my study of urban education.

It was my goal to use my degree to gain a position in mentoring future music educators at a higher institution. This year I will be starting my journey as an instructor for the online masters in music education program at the Longy School of Music at Bard College.

Favorite Memory at the GSE

I really enjoyed working and learning alongside my cohort. Having a community of other Ed.D students was so helpful as we went through the ups and downs of doctoral life.

Advice for Incoming Students

Time management and goal setting is key along with accountability from cohort members! It's so easy to get off track, overwhelmed, and lazy. Celebrating the small wins and being smart about your time help to get the work done!