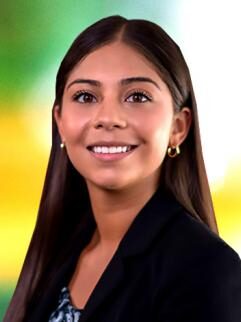 Katherine Castro
Ed.D. student
Education, Culture, and Society
Contact
Research Interests

I am focusing on preparation in pre-college programs for first-generation students.

Biography

Katherine Castro-Guillen (she/her/hers) is the senior program coordinator of Upward Bound, responsible for overseeing the coordination of services for the Upward Bound Math-Science program, which is a Federal TRiO Program at Rutgers–New Brunswick. She is a two-time graduate of Rutgers University-New Brunswick, with a Bachelor and Master's Degree in Social Work with a specialization in Management and Policy.

Hobbies: I enjoy reading, exercising, hiking, and trying new restaurants!

Home Life: My family immigrated to the United states from Honduras. I am one of seven siblings and a first-generation college student.

Why the GSE?

Rutgers provides a rigorous academic curriculum and extensuve supports in place to ensure students succeed in the anemic environment they provide.

I hope to gain the knowledge and skills to best support minoritized groups of students.

Advice for Incoming Students

Be patient with yourself throughout your learning and the duration of the program.