Rutgers Graduate School of Education Welcomes Dr. Alex Kenney as Race and Social Justice in Education Post-Doctoral Fellow
Rutgers Graduate School of Education (GSE) welcomes Dr. Alex Kenney into this year's cohort of Race and Social Justice in Education Post-Doctoral Fellows. 
Dr. Kenney comes to the GSE from the Bayh College of Education at Indiana State University where he served 1 year as a lecturer. Prior to that, he completed his doctoral studies in Higher Education at Penn State University. He is a scholar of race with an exacting focus on the experiences of Black collegians at historically and predominantly white institutions. Dr. Kenney investigates blatant and surreptitious manifestations of anti-Blackness across individual, institutional, and environmental spheres. He aims to elucidate how Black collegians organize, resist, and triumph while navigating oppressive forces on and off campus.
Dr. Kenney shared more about his work and what he hopes to accomplish at the GSE: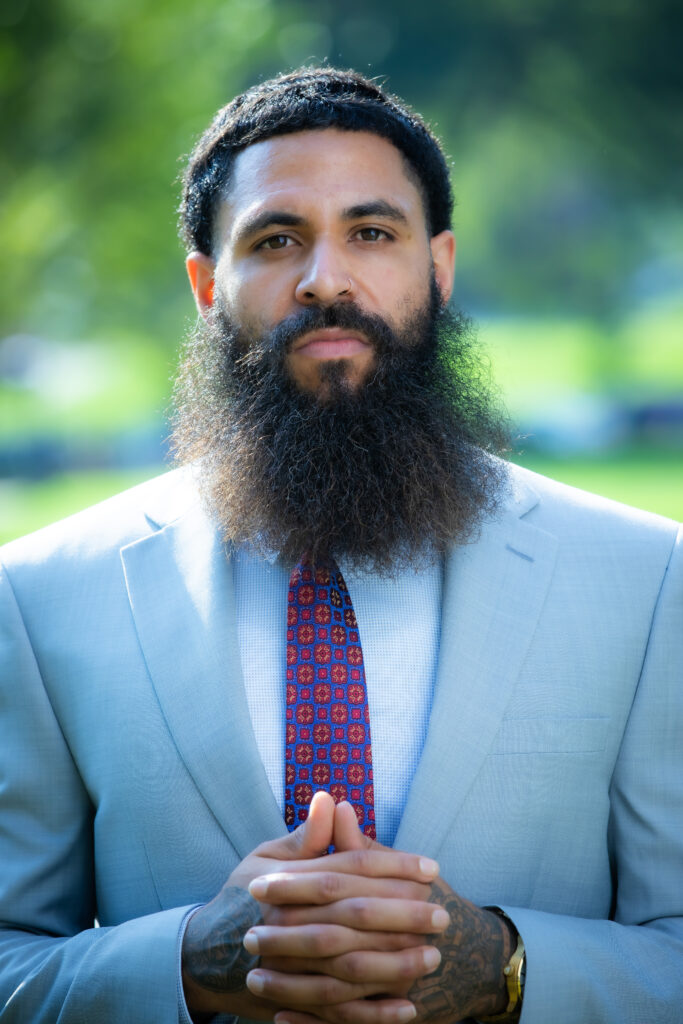 Why the GSE?
"Rutgers has always stood out to me as a renowned institution. When I found the post-doc fellowship position, it spoke to me. I'm thankful to have received the opportunity, and I look forward to being in community with faculty members and peers at the GSE.
I think the school's mission, Advancing Excellence and Equity in Education, demonstrated its commitment to social justice research in higher education. That's the type of work I've been conducting throughout my graduate studies and into my career as an academician. I found that to be a unique commitment—a needed commitment in the field—and I saw a parallel between GSE and the work that I do."
Talk about the work you are doing now. What do you hope to accomplish while you are here at the GSE?
I examine manifestations of anti-blackness and historically and predominately white institutions. In doing this work, I illustrate the normalcy of anti-blackness and detail the ways in which black students resist, excel, and triumph despite oppressive institutional forces.
More specifically, I center the lived experiences of black collegians on and off campus, and I visualize my work operating through three separate spheres: interpersonal interactions, institutional forces, and the larger-scale societal environment.
Research suggests that even though attention is being brought to the challenges black students face, institutional change remains, out of reach, so my immediate aim is to humanize black students by amplifying their lived experiences which are often omitted, excluded, or silenced.
I hope my work will inform institutional policy and practice so that the institution itself can work towards humanizing outcomes for black students.
What inspired you to pursue a career in education?
"I've always prioritized education simply because it has served as a means towards freedom historically for black people, and throughout various readings, I've come to appreciate the way education has transformed people into scholars who can then wield skills that can ultimately engender change and opportunity for the masses.
It's the power of education that was initially attractive to me. When I realized I had the opportunity to study issues that are relevant to my lived experience, I think that's what drew me towards higher education."