GSE Student Aims to Improve Writing Instruction for Teachers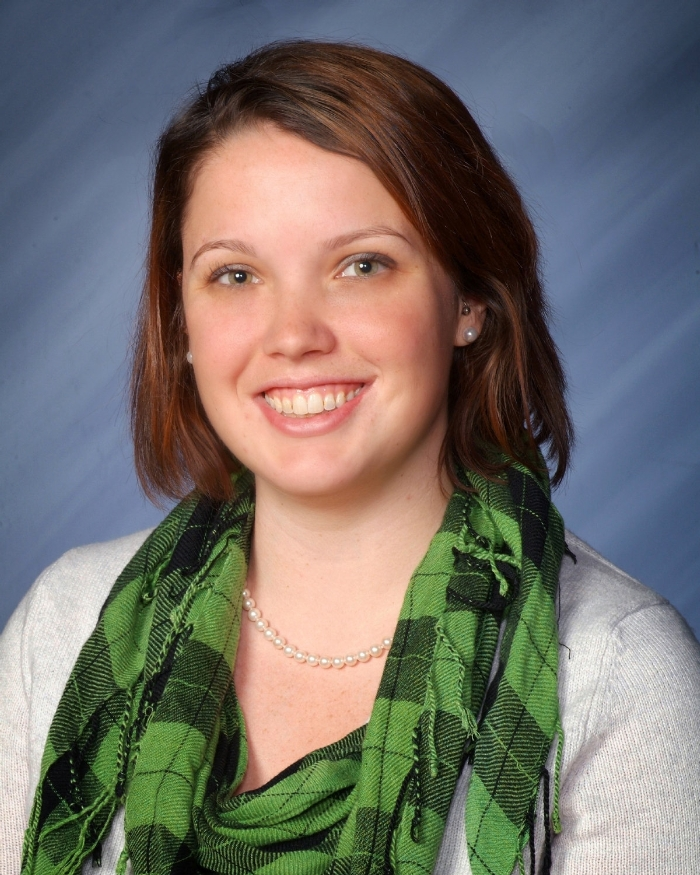 Megan Thompson, a 2018 Ed.D. cohort student is studying educational leadership at the GSE. Thompson has been an English teacher at Atlantic County Institute for Technology since 2018. During her career, she mainly taught in vocational and technical schools. She also worked for Camden County Technical Schools for seven years. Thompson received her bachelor's degree in English education from Montclair State University and a special education certificate from Rowan University. Thompson also received her master's degree in reading, writing, and literacy from University of Pennsylvania; along with a certificate in reading specialist and a principal certification. She is very passionate about cross-curricular reading and writing skills, and considers herself an anti-racist teacher.
Thompson would like to work for local and broader levels in literacy education and leadership, and is passionate about social justice. She aims to make schools a better place to learn, and would like to be a decision maker in the educational system. Thompson has always loved school, and loved books and reading. She wants to show students that reading is empowering.
Realizing that she wanted to make a difference in how students view reading and writing in the classroom, Thompson created a presentation that was highlighted by the NJ Department of Education. The presentation is based off of the writer's workshop model which was created by Lucy Caulkins. "In this model, you can create small group stations for students. I adopted this model for students and made it developmentally appropriate for secondary classrooms. I created a presentation behind the research that I conducted about what young adolescent readers need and provided strategy behind the benefits of having a writer's workshop for students and teachers," stated Thompson. "I believe that this is something that can benefit teachers and students, and gives visibility to the idea of having a writer's workshop and I hope that teachers will try this with their students," said Thompson. Thompson vividly expressed her passion of wanting schools to become better for teachers and students. "I believe that this opportunity has given me the push that I need to keep going to help achieve my goal. This has helped expand my circle of influence, and I received positive feedback regarding this idea. I am passionate about making literacy a cornerstone of a leadership philosophy, and this opportunity just legitimatizes this for me. I want to be known for making sure that literacy is an important part of leadership development in schools," expressed Thompson.
Thompson has had some great support while at the GSE. "Dr. Carrie Lobman is my dissertation advisor, and she has been a tremendous help in helping me to focus and get better at professional development. Dr. Maqueda Randall-Weeks was my professor and on my dissertation committee and she has helped me to conceptualize my dissertation. Dr. Melinda Mangin is my program advisor, and one of her courses has helped me a lot. I really love the program and it has made me a better person. Being in the Ed.D. program is a good way for students to develop an action plan and learn how to solve it," shared Thompson.
Although Thompson hasn't participated in any extracurricular activities at the GSE, she is an active member of the Culturally Responsive Pedagogy Committee at Atlantic County Institute for Technology. Thompson is also a mentor teacher and teaches 9th grade to college writing at Atlantic County Institute for Technology.