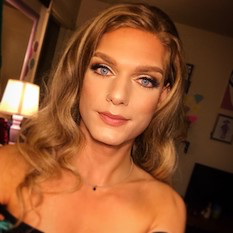 Tyler Picone
Administrative Assistant, Alternate Route Program
Learning & Teaching

Contact
---
Tyler's background is in Student Life, Education, and Hospitality. Tyler attended Rutgers for a bachelor's degree and spent their time working with New Student Orientation, Rutgers Residence Life, and Graduate Admissions while also pursuing performing arts. After college, Tyler moved into sales and Human Resources where they focused on leadership, development, and training. Tyler has conducted multiple trainings on various frameworks to increase reception and retention for employees and students by aiding with communication and expectations. 
Tyler has over 10 years of experience with hospitality, student engagement, and administration. In their years with the Alternate Route Program, they have worked to streamline communication and progress throughout the program with a focus on efficiency, clarity of expectations, and compassion. Tyler endeavors to connect with each candidate to establish and meet programmatic needs. 
Tyler's experience has made them uniquely qualified to assist many diverse types of people and communicate effectively with candidates, program administrators, and faculty. 
---
Education:
• B.A. in English from Rutgers University

---