>
>
Shanique J. Lee, Ph.D.
Post-Doctoral Research Fellow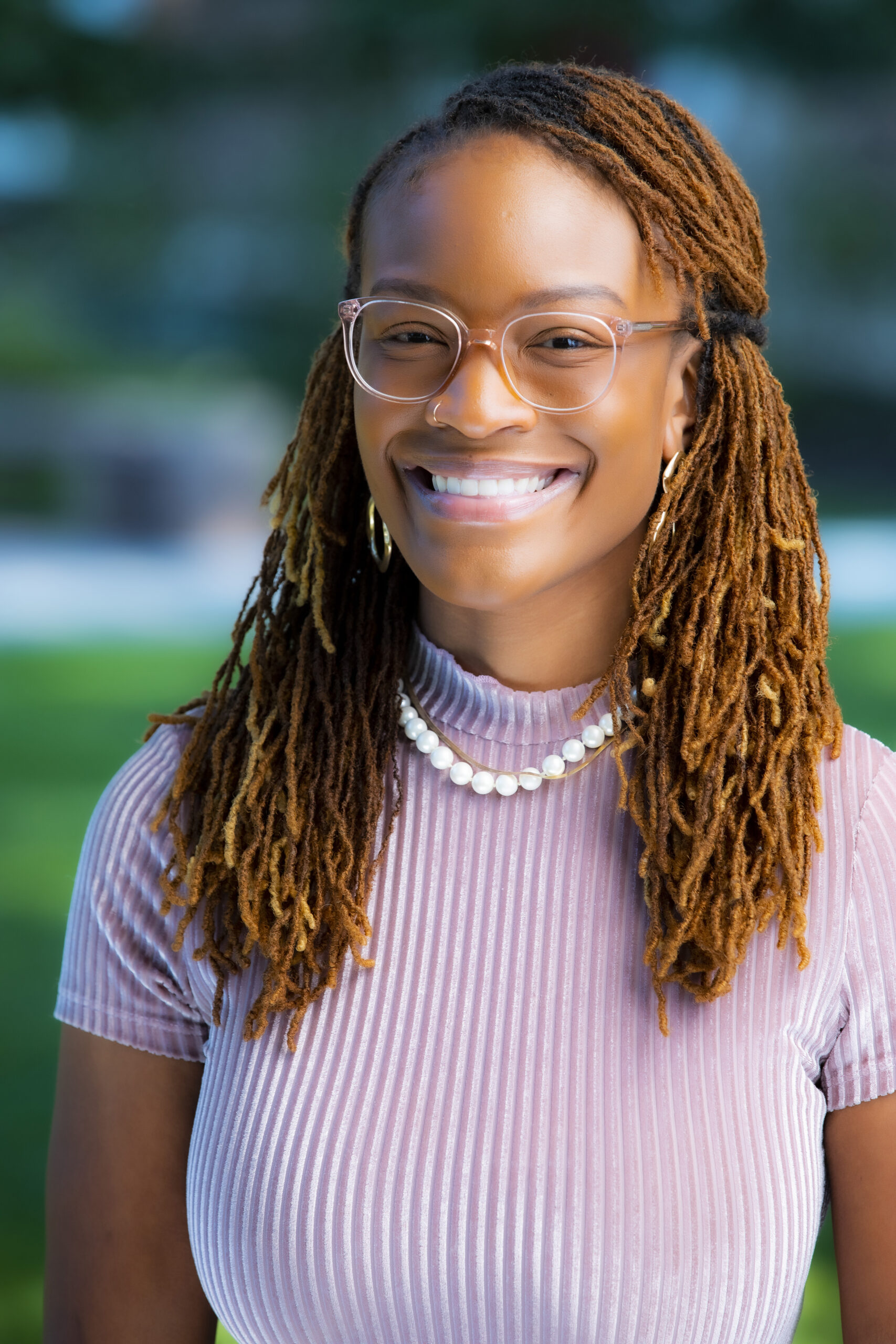 Shanique J. Lee, Ph.D.
Race and Social Justice in Education Research Post-Doctoral Fellow
Learning & Teaching

Contact
---
Shanique J. Lee, PhD is a Race and Social Justice in Education Research Post-Doctoral Fellow at Rutgers GSE. Originally from St. Louis, MO, she received her Bachelor of Arts in Psychology and Criminal Justice from the University of North Carolina at Charlotte and her Master of Education in Professional Counseling from the University of Georgia. She returned to UNC Charlotte to complete her doctoral studies in Curriculum and Instruction with a concentration in Urban Education, as well as a Graduate Certificate in Antiracism in Urban Education.
Over the past ten years, Dr. Lee has served in various capacities as an educator, scholar, and advocate for racial equity and justice. Before entering the field of education, she provided therapy to youth and families who were court-ordered to receive services. After realizing the common connection between her clients' involvement in juvenile court and the trauma and isolation that characterized their schooling, Dr. Lee shifted her career to focus on confronting power and oppression in education. In this capacity, she has served as a high school English teacher, community organizer, teacher recruiter, new teacher support coach, and teacher educator.
Rooted in her various experiences, Dr. Lee's research addresses issues facing highly effective, justice-oriented educators. She employs critical paradigms to study the context of urban teaching, focusing specifically on teacher preparation, Black teacher sustainability, and teachers' mental health and wellness. Through her work in these areas, Dr. Lee aims to influence the culture of teaching and its impact on students' overall development and outcomes.
---
Education:
• Ph.D. in Curriculum and Instruction: Urban Education, University of North Carolina at Charlotte (2021)
• M.Ed. in Professional Counseling: Community Counseling, University of Georgia (2015)
• B.A. in Psychology and Criminal Justice, University of North Carolina at Charlotte (2013)

Affiliations:
• Association of Teacher Educators
• American Educational Research Association
• National Association for Multicultural Education
• North Carolina Association for Research in Education

---
Expertise & Research Interest

Racial Equity and Justice in Education
Urban Teacher Preparation
Black Teacher Sustainability
Teachers' Mental Health and Wellness
Black Feminist Theory

Recent and Select Publications

Lee, S. J. & Thomas, S. (2022). Protect Black women teachers: Influencing sustainability through mental health literacy. Urban Education. https://doi.org/10.1177/00420859221086524
Teasdell, A., Lee, S. J., Calloway, A. M., & Adams, T. R. (2021). Commitment, community, and consciousness: A collaborative autoethnography of a doctoral sister circle. Journal of African American Women and Girls in Education, 1(1), 7–23. https://doi.org/10.21423/jaawge-v1i1a30
Lee, S. J., York, P., Williams III, J., Richardson, S., Williams, B. K., Davis, A., & Lewis, C. W. (2020). Teachers' psychological distress in North Carolina: An analysis of urban versus non-urban school districts. Urban Education. https://doi.org/10.1177/0042085920948955