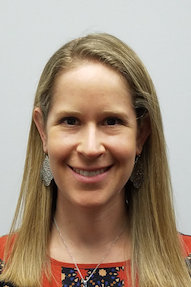 Melissa Freedman
Director of Assessment and Accreditation
Administration

Contact
---
Melissa Freedman is the Director of Assessment and Accreditation in the Office of the Dean at the Graduate School of Education at Rutgers University.
Melissa works across academic departments, with a focus on educator preparation, supporting both the initial teacher licensure and advanced certification programs. She is involved in academic program assessment, manages the LiveText database that tracks relevant assessment data, and is the point person for the GSE's accreditation.
Prior to joining Rutgers GSE in 2018, Melissa worked at The SEED Foundation in Washington, DC where she served as Associate Director of College Success on the College Transition & Success (CTS) team. Among her responsibilities, she helped to oversee the CTS Program, advised underrepresented students on the journey to and through college, led the implementation of Salesforce, and helped develop SEED's process for assessing the quality of college campus-based support services and overall college rating system. Prior to The SEED Foundation, Melissa was a 3rd grade teacher in Baltimore, MD through Teach For America.
Melissa enjoys spending time with family and friends, exercising, dancing and going to the beach. She holds an M.A. in Teaching from Johns Hopkins University and a B.S. in Human Resource Management and Marketing from the University of Maryland, College Park. She also earned a Graduate Certificate in Counseling Culturally and Linguistically Diverse Persons from George Washington University.
---
Education:
• M.A. in Teaching from Johns Hopkins University
• B.S. in Human Resource Management and Marketing from The University of Maryland, College Park
• Graduate Certificate in Counseling Culturally and Linguistically Diverse Persons from George Washington University

---