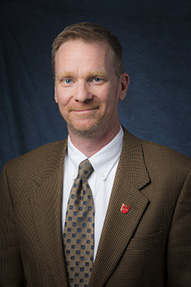 Matthew Winkler
Assistant Dean for Advisement
Administration

Contact
---
Matthew Winkler is the Assistant Dean for Advising at OSAS, for the Graduate School of Education at Rutgers University.
He is responsible for advising, student and faculty support, on-campus recruitment, and registration assistance. Matt's entire career has been at Rutgers University, which includes Student Activities, Learning Centers, SAS Asst. Dean for Transfer Students. He has also worked as a co-adjutant professor for the Writing department.
He was a Rutgers University Senator for 8 years including two years as co-chair of the  Academic Standards, Regulations and Admissions Committee.
Matt is an avid sports and racing car enthusiast, he is the Chair of the Old York Road Sports Car Club, and a freelance automotive writer and historian.
He received his M.Ed. in Educational Administration from Temple University and his Ed.D.  in Social & Philosophical Foundations of Education from Rutgers University.
He lives in Doylestown, PA with his wife Susan and his children Madelyn and Hayden.
---
Education:
• M.Ed. in Educational Administration from Temple University
• Ed.D. in Social & Philosophical Foundations of Education from Rutgers University

---