>
>
Maqueda Randall-Weeks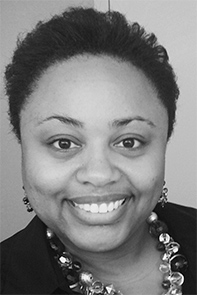 Maqueda Randall-Weeks
Assistant Professor of Professional Practice and Faculty Director of Clinical Experiences
Learning & Teaching

Contact
---
Maqueda Randall-Weeks is Assistant Professor of Professional Practice and Faculty Director of Clinical Experiences in the Graduate School of Education's Department of Learning and Teaching. She received her bachelor's degree in Early Childhood Education and Social Sciences from Vanderbilt University; her master's degrees in both Early Childhood Education and Education Leadership from Columbia University, Teachers College; and her master's degree in Education Policy and Management and doctorate in Urban Superintendency from Harvard Graduate School of Education.
Before coming to Rutgers GSE, Randall-Weeks was the Executive Director of Reform and Leadership Development at Ackerman Education Strategies Group; a Special Assistant to the Superintendent for School Improvement, Innovation and Reform at the School District of Philadelphia; and a Coordinator and Lead Reading Coach for the Office of Early Literacy at the New Jersey Department of Education. She began her career as an educator and reading specialist in New York City and urban school districts throughout New Jersey.
Randall-Weeks' practice is centered around the belief that engaged and knowledgeable teachers are the key to increased student achievement and systems evolution. Her research interests include teacher engagement in school policy, management, and instructional practice reforms.
---
Education:
• B.S., Vanderbilt University
• M.A., Columbia University
• Ed.M., Columbia University
• Ed.M., Harvard University
• Ed.D., Harvard University

---
Expertise & Research Interest

Literacy Education

Urban Education and Leadership

Curriculum and Instruction

Education Reform

Teacher Preparation

Instructional Coaching