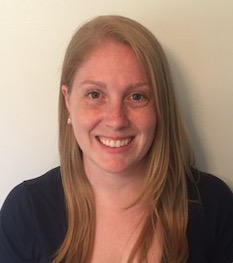 Katherine Hodges
Policy Research Project Coordinator, NIEER


Contact
---
Katherine Hodges is a Policy Research Project Coordinator for NIEER at Rutgers University.
She primarily coordinates projects focused on state policy analysis. Prior to joining NIEER, she taught in the classroom for over five years and worked in education administration. In addition, she studied ECE in Denmark, curated media content for LeapFrog, and developed and implemented a constructivist curriculum for an enrichment program in Mumbai, India.
Katherine is currently a doctoral student at Rutgers University. She received her master's Degree from Tufts University in Applied Child Development and her bachelor's Degree in Child Development and Community Health from Tufts, as well.
---
Education:
• M.A. in Applied Child Development from Tufts University
• B.A. in Child Development and Community Health from Tufts University

---