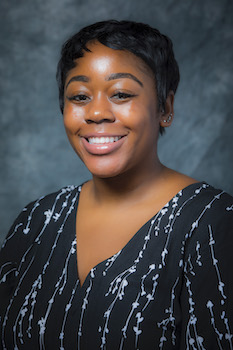 Jalise Clark
Administrative Assistant
Administration

Contact
---
Jalise Clark is an Administrative Assistant for the Office of Student and Academic Services (OSAS) at the Graduate School of Education at Rutgers University.
She provides essential support to the OSAS department as well as providing support for the Ed.D., Ph.D., and Ph.D. in Higher Education programs as well as the Teacher Education program. Prior to assuming her current role, she served as an Administrator for the Student Affairs and Well-being department at Hackensack Meridian School of Medicine at Seton Hall University in Nutley, NJ.
She enjoys CKO Kickboxing and being with family and friends. She holds a B.A. in Communications from Mansfield University of Pennsylvania.
---
Education:
• B.A. in Communications from Mansfield University of Pennsylvania

---