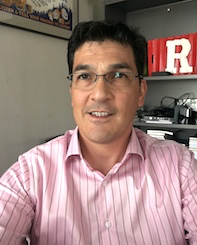 Gordon Stankavage
Manager
Administration

Contact
---
Gordon Stankavage is the manager for the Office of Information Technology at the Graduate School of Education at Rutgers University.
He is responsible for technology planning and innovation, and his team helps faculty and staff where technology intersects their research, teaching, and business needs.
Aside from working in higher education, his varied career has included technology leadership for a New York City fashion house. He also chaired the Rutgers University Credit Union board of directors, with its emphasis on complex financial, governance, and compliance matters, for nearly a decade.
Gordon holds a B.A. in English from Rutgers University.
---
Education:
• B.A. in English from Rutgers University

---