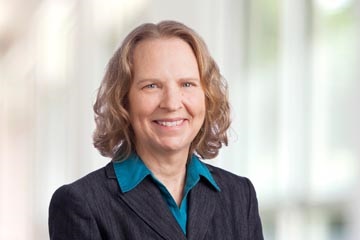 Ellen Frede, PhD
Senior Co-director and Research Professor


Contact
---
Dr. Ellen Frede, Senior Co-Director at the National Institute for Early Education Research (NIEER), is a developmental psychologist specializing in early childhood education. In her role at NIEER, she applies what she has learned throughout her long and varied career in ECE, starting as a teacher in all levels of ECE, a curriculum and professional development specialist at the HighScope Foundation, a teacher educator at a state college, a researcher, pre-k administrator for the New Jersey Department of Education, education lead in a large Head Start grantee and early learning lead at the Bill and Melinda Gates Foundation. Internationally, she has collaborated on projects in Australia, Indonesia and Colombia and presented at multiple international conferences.
Current work at NIEER:
Oversee research, policy and programmatic improvement initiatives with an emphasis on systems development and the relationship of quality factors to child outcome in city and state pre-k programs.
Current projects include designing a strategic plan for universal pre-k in NJ, studying teachers pathways to play facilitation in Colombia, identifying research-based critical components necessary for effective infant toddler program policies, creating a coherent birth to 3rd grade framework for integrated learning standards, curriculum implementation, child assessment and professional development, revising and validating the ECE child assessment system for Trinidad and Tobago, and increasing expertise of ECE leaders to support dual language learners.
---
Education:
• Developmental Psychology, Utah State University. Logan, UT. with a minor in Statistical and Research Methods, 1989 Dissertation: A Longitudinal Study of the Effects of Preschool Program Quality on School Success.
• MA - Pacific Oaks College, Pasadena, CA. Human Development (specialization in early childhood and teacher training), 1985 Project: The Underlying Assumptions in Effective Parent Workshops.
• BA - University of Michigan, Ann Arbor, MI. Early Childhood Education, 1976
• The Merrill-Palmer Institute for Human Development and Family Life, Detroit, MI. Coursework in Developmental Disabilities in Early Childhood, 1974-1975
• The Colorado College, Colorado Springs, CO. Coursework in Experimental Psychology and General Studies, 1972-1974

Affiliations:
• National Institute for Early Education Research/NIEER

---
Experience/ Research Interest

Young dual language learners

Early learning systems birth through third grade

Early learning policy

Useful and equitable child and classroom assessment

Program evaluation

Effective public preschool mixed-delivery systems

Recent and Select Publications

Connors-Tadros, L. & Frede, E. (2021) Assessing agency leadership and capacity for preschool policy implementation. In Partnership for Pre-K Improvement: Building High Quality Early Learning Systems. https://upk-improvement.org/downloads/analyze-agency-capacity.pdf

Frede, E., Northey, K., & Hodges, K (2021) Chapter VI. A Case Study of the Effectiveness of the West Virginia Department of Education's Office of Early & Elementary Learning Services in Connors-Tadros, L., Northey, K., Frede, E., Hodges, K., & Jost, T. (Eds.) Effective State Offices of Early Learning: Structural Features, Enabling Conditions, and Key Functions in Four States. New Brunswick, NJ: NIEER. https://nieer.org/research-report/effective-state-offices-of-early-learning-structural-features-enabling-conditions-and-key-functions-in-four-states

Frede, E., Brooks, J.L., and the CityHealth Pre-K Leadership Network (2020) City Pre-K Self-Assessment for Quality. National Institute for Early Education Research.

Frede, E & Barnett, W.S. (2021) Early Education: Why Quality Pre-K is Worth the Investment. In Ramirez, G & Patterson, C (Eds) Public health under siege: Improving policy in turbulent times.

Barnett, W. S. & Frede, E.C. (2017). Long-term effects of a system of high-quality universal preschool education in the United States. In H.-P. Blossfeld, N. Kulic, J. Skopek, & M. Triventi (Eds.), Childcare, early education and social inequality: An international perspective. Cheltenham, UK: Edward Elgar Publishing.

Gilliam, W., & Frede, E. (2012). Accountability and program evaluation in early education in Pianta, R., Justice, L., Barnett, W. S., & Sheridan, S. (Eds.) Handbook of early education. New York, NY: Guilford Publications.

Frede, E. & Barnett, W. S. (2011) New Jersey's Abbott Pre-K Program: A model for the nation In E. Zigler, W. Gilliam, & W. S. Barnett (Eds.), The pre-k debates: Current controversies & issues. Baltimore, MD: Brookes Publishing.

Frede, E., Gilliam, W., & Schweinhart, L. (2011) Assessing accountability and ensuring continuous program improvement: Why, how and who. In E. Zigler, W. Gilliam, & W. S. Barnett (Eds.), The pre-k debates: Current controversies & issues. Baltimore, MD: Brookes Publishing.

Garcia, E. & Frede, E. (Eds.) (2010). Developing the research agenda for Young English Language Learners. New York, NY: Teachers College Press.

Clinical Experience

1978-1984: Curriculum Consultant, Education Department, High/Scope Educational Research Foundation, Ypsilanti, Mi

1974-1978: Taught in variety of early childhood settings including Head Start, public school, a federally funded laboratory school for Project Follow Through, an employer-sponsored child care and church-sponsored child care.