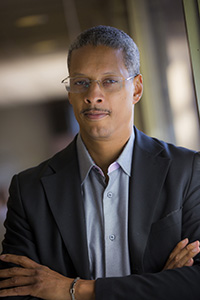 Darren L. Clarke
Senior Director of Strategic Alliances and Online Programs
Administration

Contact
---
Dr. Darren L. Clarke is the Senior Director of Strategic Alliances & Online Programs for the Graduate School of Education (GSE) at Rutgers University.
He is responsible for strategic planning and working with faculty and the Dean's executive management to advance key GSE relationships in the development of new revenue generating programs. He oversees online programs at the GSE. Darren develops and implements GSE's South Africa Initiative (SAI) activities.
Darren's career in higher education included working as an Executive Director of Continuing Education & Global Programs at the Graduate School of Education (GSE) from 2001 to 2012. He worked as an Assistant Director for Livingston College Educational Opportunity Fund (EOF) Program at Rutgers University from 1995-2001. He also worked as a Counselor/ Coordinator of Career Planning and Development for The Exceptional Educational Opportunities Program at Kean University from 1993 – 1995.
He is a member of the American Educational Research Association (AERA), Sloan-C Blended Learning Consortium, American College Personnel Association (ACPA), and National Student Affairs Professionals Association (NASPA).
He enjoys traveling, culinary arts, and chess.
Darren is a proud alumnae of GSE, where he earned a Doctor of Education in Social and Philosophical Foundations of Education. His research interests have focused on the development and implementation of cultural immersion and service-learning programs between United States graduate students, and diverse educational learners and leaders abroad.
---
Education:
• Doctor of Education in Social and Philosophical Foundations of Education from Rutgers Graduate School of Education.
• Master of Arts in Student Personnel Administration from New York University
• Bachelor of Business Administration in Advertising/Public Relations from Bernard Baruch College, City University of New York
• Associate of Applied Science in Accounting from New York City Technical College

---