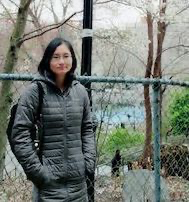 Dake Zhang
Associate Professor
Educational Psychology

Contact
---
Dake Zhang, Ph.D., joined Rutgers GSE after pursuing her doctorate in Special Education from Purdue University and working as an assistant professor at Clemson University. Coupled with a diverse background in special education, educational psychology, and math education, and with her expertise and research interest in mathematics learning disabilities, she has developed and validated accommodation techniques and intervention strategies for students with math learning difficulties.  Specifically, her work focuses on:
(a) how to provide effective accommodations for the special needs of students with mathematics learning difficulties during informal formative assessment in mathematics instructional activities;
(b) the development and validation of accommodations for students with math learning disabilties in high-stake standardized assessment;
(c) using technology to improve universisal design for assessing students with varying abilities.
(d) changing mathematics teachers' beliefs in students' abilities to learn mathematics, and improving teachers' skills to apply our techniques to assess and interpret the true abilities of mathematical reasoning in students with math learning difficulties.
Her professional career outside of academia includes being a panelist of National Science Foundation and Institute of Education Sciences (IES). She is also an editorial board member of Learning Disability Quarterly and Journal of Disability Policy Studies. She has been honored as a 2016 postdoctoral fellow of Spencer Foundation and an outstanding Asian American Researcher by P.Y. Chou Foundation.
---
Education:
• Ph.D. in Special Education, Purdue University, IN (2011)
• Master in Special Education, Purdue University, IN (2007)
• B.A. in Education, Beijing Normal University, Beijing, China (2003)
• B.S. in Psychology, Beijing Normal University, Beijing, China (2003)

Affiliations:
• American Educational Research Association (AERA)
• Council for Exceptional Children (CEC)
• Psychology of Mathematics Education–North America Chapter (PME-NA)
• Graduate Organization of Educational Studies (GOEDs)
• NJ Association of School Administrators
• Chinese Psychology Association (CPA)

---