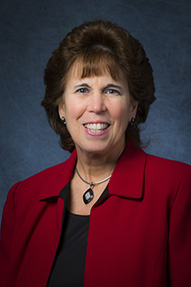 Terri Bolla
Grants Manager
Administration

Contact
---
Terri Bolla is the Grants Manager in the Office of Administration and Personnel for the Graduate School of Education at Rutgers University.
She acts as the primary point of contact for the faculty and staff for pre-award proposal development; working with the faculty PIs and staff to develop grant proposal budgets, support development of compliance-related components of proposals, and ensuring appropriate adherence to the GSE, University, and Sponsor's proposal submission guidelines and timelines. She researches and identifies grant opportunities for the faculty.
Terri confirms accuracy of post award budgets, assure sub-contractor terms are met, monitor appropriateness of grant procurement activities, and ensure budget and commitments meet departmental, GSE, university and funder policies and guidelines. She monitors and ensures all post-award financial requirements and progress reports are completed according to appropriate timelines. She is responsible for pre-review and ensuring GSE compliance with the effort certification process.
---
Education:
• B.A. in Economics Business with Accounting, Douglass College, Rutgers University
• Rutgers Certificate for Sponsored Programs Academy for Continuing Education (S.P.A.C.E.) Research Administration Training Program

---