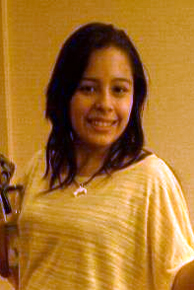 Carol Contreras
Research Project Coordinator


Contact
---
Carol Contreras is the Research Project Coordinator for NIEER, at Rutgers University.
Carol Contreras provides in-house project support to research staff. Carol has worked on various projects at NIEER, including an evaluation of West Virginia's Universal Pre-K systems, Acelero Learning and Chicago preschools, and internationally in the studies of Colombia's pre-K system. As supervisor of the team validating and digitizing study data, she has worked both sides of the team effort, from entering the data, training work study students to working side by side with the project staff.
Prior to joining NIEER, Carol volunteered for a year at the Douglass Developmental Disabilities Center at Rutgers University, was an adviser and mentor in the Rutgers Future Scholars program offered through the Department of Psychology and the Civic Engagement and Service Education Partnerships Program (CESEP). She was also a Peer Mentor for the Psychology Discovery House Living-Learning Community. She currently is a part of the College Student Affairs Mentoring Program and the student-run leadership organizations Future Leaders in Student Affairs (FLSA) and the GSE Student Affairs Committee (GSAC). She holds a B.A. in Psychology and an Ed.M. in College Student Affairs from Rutgers University.
---
Education:
• Ed.M. in College Student Affairs from Rutgers University
• B.A. in Psychology from Rutgers University

---