>
>
Carmen Espinosa, M.Ed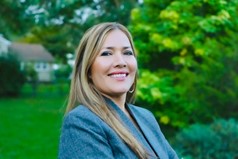 Carmen Espinosa, M.Ed
Research Project Coordinator I
Educational Theory Policy & Administration

Contact
---
As a Research Project Coordinator, Carmen Espinosa Deploys and manages data collection efforts among data collection personnel. Carmen works to build strong, supportive relationships with educators and policymakers in the projects assigned. Carmen has worked on various Projects at NIEER, including projects to support Emergent Bilingual Acquisition.
Before joining NIEER, Carmen Espinosa co-founded an organization that provides support and resources to Early Childhood Educators, including bilingual educators and providers. She is a graduate of William Paterson University and holds a Master of Science in Curriculum and Learning with a specialization in Early Childhood Education. Carmen brings 25 years of success in developing providers and early childhood education teachers' knowledge and skills in child development and related issues to deliver best practices and continue their professional growth. Her mission is to develop and grow a robust early childhood workforce professionally and personally.
She has worked as a part-time lecturer at Fairleigh Dickinson University/Beckon College of Continuing Studies for "The Door to the Future" Bilingual Program. Ms. Espinosa also worked as a trainer for Grow NJ Kids, New Jersey's Quality Rating System, at the Rutgers University School of Social Work, delivering training to help build the knowledge and skills of childcare providers. Carmen received a fellowship and served as a PBS Kids Early Learning Champion representing New York and New Jersey empowering teachers through many events at the local and national levels.
---
Education:
• M.Ed. (Early Childhood Concentration)

Affiliations:
• NAEYC, CITE
• National Institute for Early Education Research/NIEER

---