Congratulations Class of 2023!!!
GSE In-person Graduation Celebration
Wednesday, May 17th 4:30 PM
Jersey Mike's Arena (RAC), Livingston Campus
More Information Coming Soon!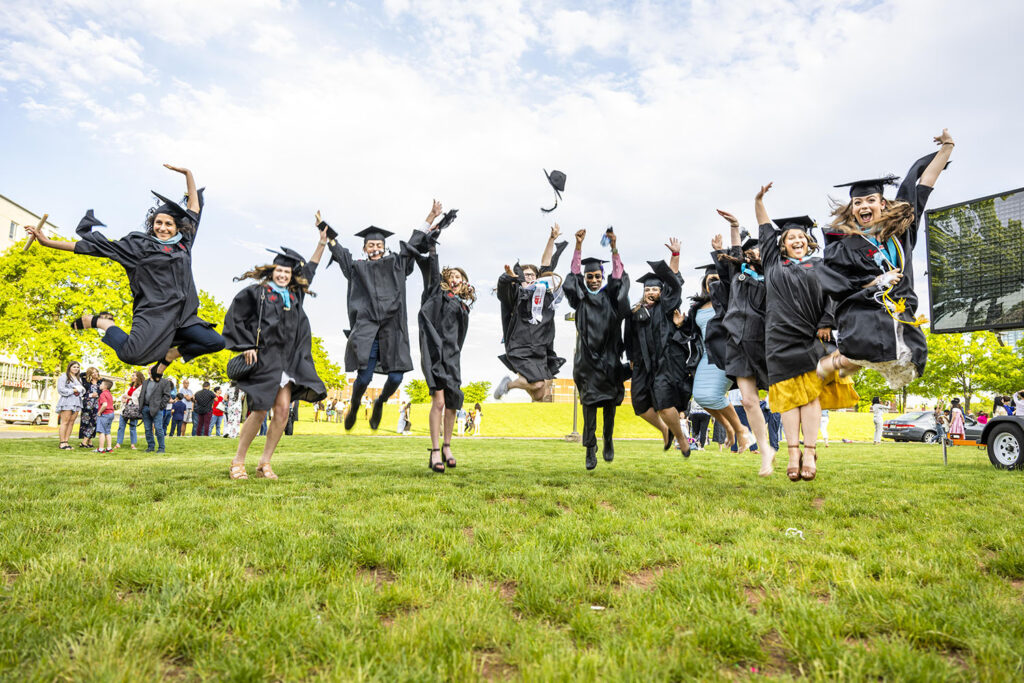 Download the 2022 Convocation Program HERE
---
Catch up with friends | Get the individual recognition you've earned | Make new memories
Graduation is a time to connect and celebrate your accomplishments as a class, together. Join your fellow classmates to cross the stage, rekindle your relationships in person, visit your favorite places on campus, and honor your achievements.
#RUCelebrates
Commemorative invitations are now available for download. NOTE: Invitations are not required for the GSE graduation event.
Be sure to apply for your diploma here.
Order your regalia here.
University-wide Commencement Info can be found here

ALUMNI ASSOCIATION
Continue to be a part of the GSE community and family by starting your membership to the GSE Alumni Association! To find out more please go to: rugseaa.org.
Masks are not required for on-campus events, effective March 10, 2022. 
Vaccination requirements:
Indoor events attendees to show proof of full vaccination or a COVID-19 negative PCR test taken within 72 hours prior to the event and must remain compliant with published COVID-19 protocols. (Suggest including details on how these items will be checked with attendees.)
Outdoor events attendees are exempt from the proof of vaccine/negative test requirement.
Off-campus events are required to follow face covering and vaccination guidelines set by the host venue.
The Commencement website has recently updated the COVID-19 Guidelines under FAQs to read:
The health and safety of the Rutgers University community remains our top priority. We ensure that all in-person events are carried out in a manner that complies with CDC, New Jersey Department of Health, and Rutgers University guidelines.
Rutgers University–New Brunswick and Rutgers Biomedical and Health Sciences Commencement attendees will not be required to wear masks or show proof of vaccination in SHI Stadium.
Attendees who will be riding on Commencement Shuttle Buses will be required to wear masks while on the bus.
If you are experiencing any symptoms of COVID-19, or have come in contact recently with anyone who has been infected with COVID-19, we kindly ask that you stay home. All travelers, foreign or domestic, must adhere to the U.S. Department of State Travel Restrictions.
Please continue to check the event website for the most up to date information.
Thank you for your support of the Class of 2022!