>
>
Hilary Naa-Afi Tackie, PhD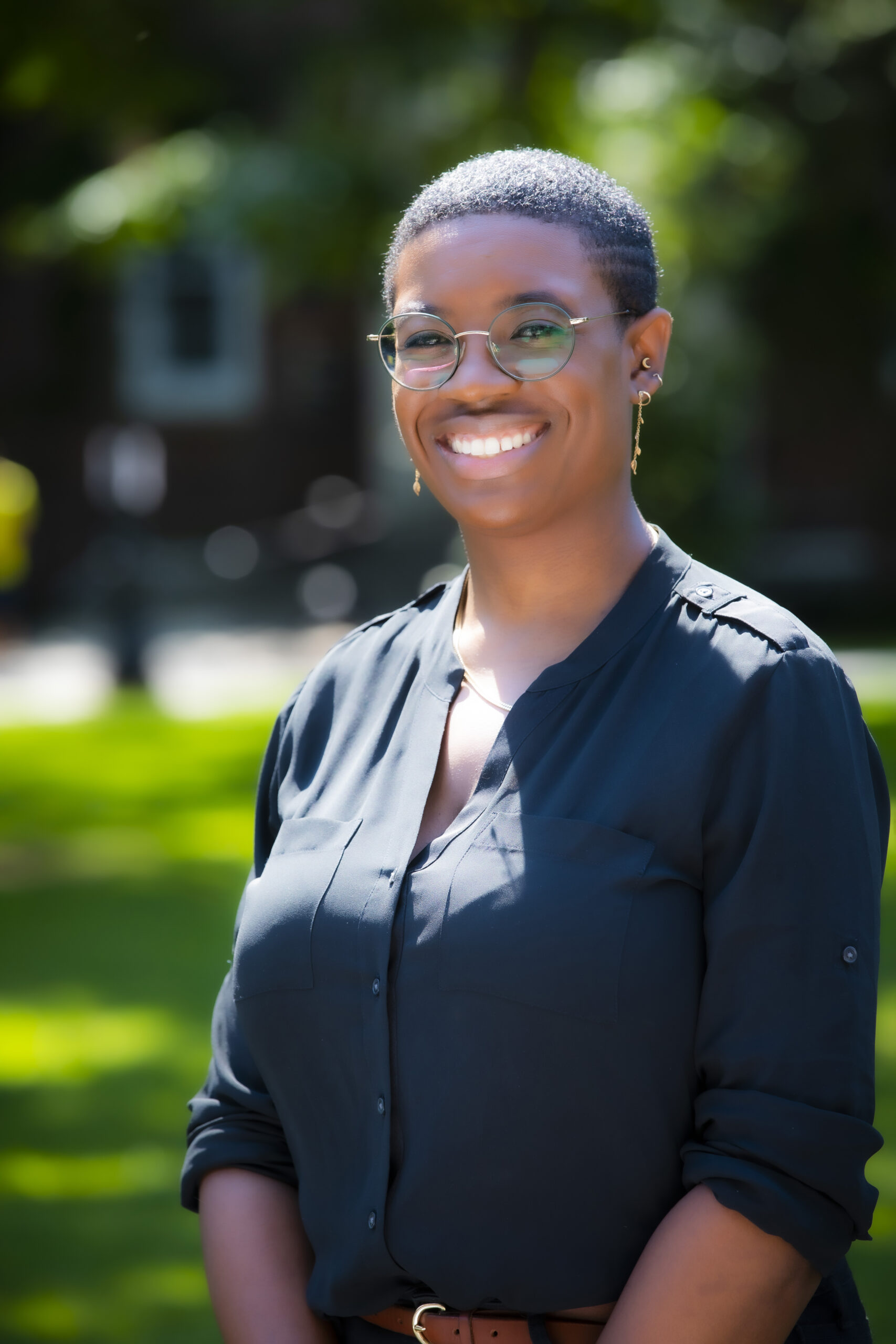 Hilary Naa-Afi Tackie, PhD
Race and Social Justice in Education Postdoctoral Fellow
Educational Theory Policy & Administration

Contact
---
Hilary Naa-Afi Tackie is a Race and Social Justice in Education Postdoctoral Fellow in the department of Educational Theory, Policy, and Administration. Trained as an interdisciplinary social scientist, Dr. Tackie received a Ph.D. from the Department of Comparative Human Development at the University of Chicago and a B.S. from Brown University where they completed concentrations in Cognitive Neuroscience and Africana Studies.
By engaging Black Feminist Epistemologies, Critical (Race) Theory, Organizational Sociology and Curriculum Studies, Dr. Tackie frames teaching as a craft that requires teachers to negotiate institutional demands, professional objectives, and student need. The ultimate objective of their work is to shine light on the role of teachers in developing educational environments that are humanizing, affirming, and liberatory for both educators and students. Utilizing qualitative methods, Dr. Tackie questions how educators' understanding of purpose and professional mission, as well as their interpretation of student need influences instructional choices—especially related to the implementation of curriculum meant to develop racial literacy. By emphasizing the importance of providing youth with the skills, opportunities, and affirmation necessary to understand themselves and the social structures impacting their lives, Dr. Tackie aims to shift the purpose of education from a focus on content and assessment to that of identity development and preparation for social and political engagement. Tackie also has research interests related to anti-racist pedagogies and examination of the use of race categories in research.
Dr. Tackie was an Institute of Education Sciences Pre-doctoral Fellow. Prior to joining Rutgers GSE, they worked for the Trauma Responsive Educational Practices (TREP) Project and the Education Trust. Dr. Tackie is Ghanaian-American and from New Jersey.
---
Education:
• PhD. University of Chicago, Comparative Human Development, 2022
• B.Sc. Brown University, Cognitive Neuroscience, 2013

Affiliations:
• ASA
• American Educational Research Association (AERA)

---
Expertise & Research Interest

Racial Literacy
Sociopolitical Education
Teacher Development
Curriculum Studies
Sociology of Education

Recent and Select Publications

Keels, M., Tackie, H. & Wilkins, N. (2022) The Need to Prepare Educators with More than a Strong Belief in the Importance of Educator-Student Relationships. School Mental Health. https://doi.org/10.1007/s12310-022-09506-5

Tackie, H.N. (2022) Disconnected: The Impact of COVID-19 Remote Learning Practices on Teacher-Student Relationships. AERA Open: Education in the Time of Pandemic. https://doi.org/10.1177/23328584211069525

Griffin, A. & Tackie, H. (2017). Through our eyes: Perspectives from black teachers. Phi Delta Kappan, 98(5), 36-40.